Ashton Kutcher in the Twitter Office
Twitter's New Receptionist?
One of the most noted celeb Twitter users was early adopter Ashton Kutcher (aka @aplusk), who stopped by its San Francisco office this morning. It's unclear exactly what he's doing there, but I certainly wouldn't mind being greeted by this receptionist after exiting the elevator! The accompanying tweet to the photo below: "Hello welcome to Twitter. How may I take your order"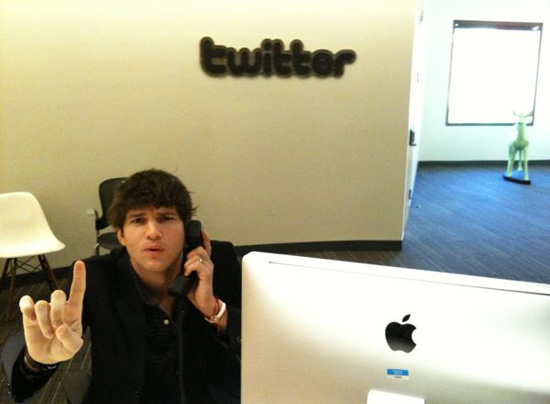 Hey Ashton, Sugar HQ is right down the street! Just sayin' . . .