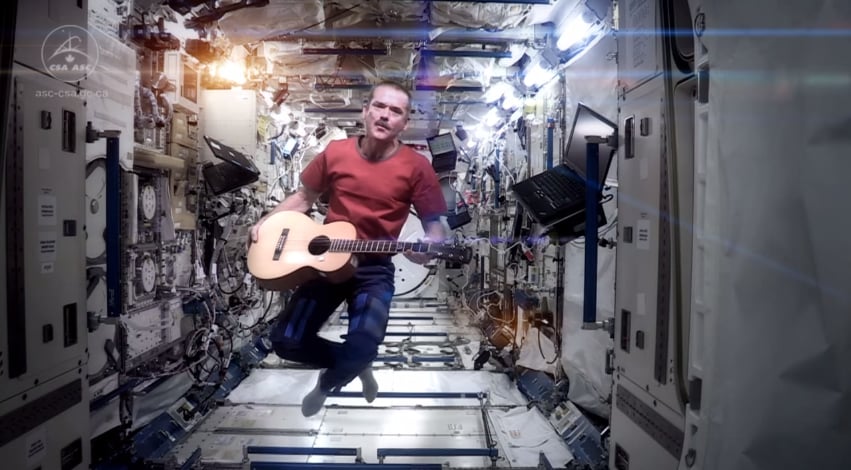 Source: YouTube user Chris Hadfield
Commander Chris Hadfield, space's most social-media-savvy astronaut and nominee for 2013 geek of the year, is a rock star. Exactly one year ago, the Canadian crew member of Expeditions 34 and 35 on the ISS posted this epic cover of David Bowie's "Space Oddity." But the time has come — the rights for the track were granted for only one year, and the video must come down today.
Watch Chris's video for the last time, below. Ground control to Major Tom, you'll be missed.