Audyssey Amp App
Audyssey's App Plays Pitch-Perfect Audio
No need for new headphones: Audyssey Amp ($1) is an iOS app that makes music sound better through the magic of technology. The app tailors equalization settings and tonal balance to your specific headphones so that you'll hear crystal-clear, pitch-perfect audio without spending extra cash on expensive ear candy.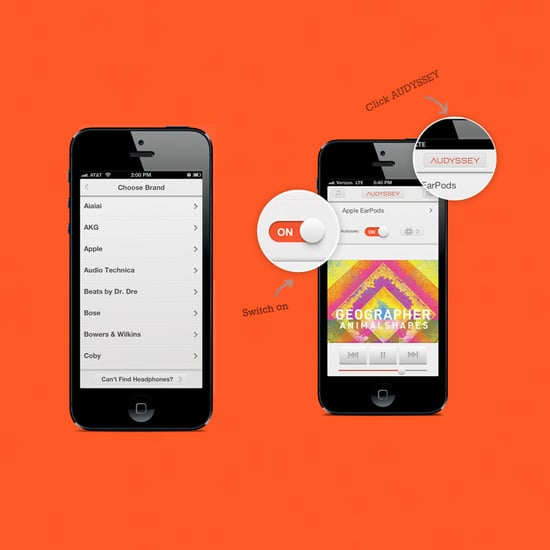 From Apple to Urbanears to Beats by Dre, Audyssey Amp has preprogrammed sound-quality settings for over 30 popular headphones. Listeners select the make and model of their headphones, connect their local iTunes music library, and play music through the Audyssey Amp to hear the highest-quality sound your iPhone, iPod Touch, or iPad can produce. But beware: the app won't play older DRM (Digital Rights Management) files purchased on iTunes before 2009.
If you use Songza, then you're in luck: the music-streaming service uses the Audyssey Amp technology right in their app. Download Audyssey Amp, give it a try, and let us know if you hear the difference.