Avatar Theme Park at Disney World Orlando
Avatar to Come to Life at Disney Theme Parks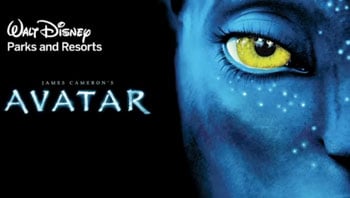 Disney seems to be the biggest Avatar fan of all, as it recently announced plans to bring the mythical land of Pandora to life at Disney theme parks around the globe.
According to the film's director, James Cameron, two new upcoming Avatar films will help to develop Pandora in theme park form in greater detail. "Our goal is to go beyond current boundaries of technical innovation and experiential storytelling, and give park goers the chance to see, hear and touch the world of Avatar with an unprecedented sense of reality." The first Avatar-themed land will open at Animal Kingdom, part of Walt Disney World in Orlando, FL, though construction isn't slated to start until 2013. Additional Avatar land theme park locations are still under consideration.
Will you plan a trip to see the future Avatar land?