Awkward Stock Photos Blog
Website of the Day: Awkward Stock Photos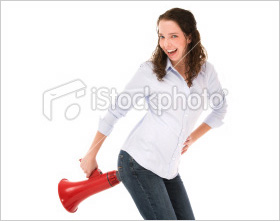 One of the most fun parts of writing and posting interesting tech stories all day long is selecting a photo to accompany each story. For some, stock photos are the way to go. If you're not familiar with the concept, stock photography websites have thousands of images to choose from, perfect for illustrating stories. But anyone who's searched a site will tell you they've likely stumbled across some particularly hilarious, interesting, and downright strange photography.
A new blog, Awkward Stock Photos illustrates just how ridiculously funny some stock photography can be. It's a simple site, similar to My Parents Were Awesome and We Have Lasers, but definitely laughable.
Do you have an interesting website you want to share? Create a PopSugar Account or log in to your account. Then join the Website of the Day group where you can post your favorite website! And you never know, it could be featured on GeekSugar! Here's a detailed guide to posting questions or posts to groups if you are new to the PopSugar Community.