Bamboo iPhone Cases From Grove
Grove Laser-Etched Bamboo iPhone Case: Love It or Leave It?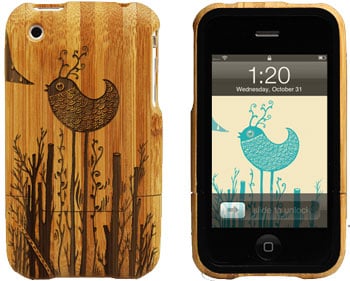 Bamboo is a renewable source, and using it instead of wood is not only great for the environment, but lends a natural feel to your gadgets as well. Using bamboo to cover your iPhone doesn't mean you have to walk around with a brick on your handset — these artist-designed iPhone cases from Grove are perfectly stylish, and are eco-friendly to boot.
Choose from one of ten different laser-etched designs, a variety of bezel colors to suit your taste, and even download matching wallpaper to finish off the look. But be prepared to shell out some serious dough for these babies —prices start at $99.