Bang & Olufsen iPod and iPad Dock Price
Guess the Price Tag!
Bang & Olufsen announced its latest product this morning, an iPhone/iPad/iPod docking station called the BeoSound 8. According to B&O, it's perfect for the living room, patio, kitchen, or even "the Summer house." Coming with two large, round speakers that produce amazing sounds, you can prop the BeoSound 8 up on its included kickstand-like feet, or hang it on any flat surface for easy access. It looks cool, but can you guess the price?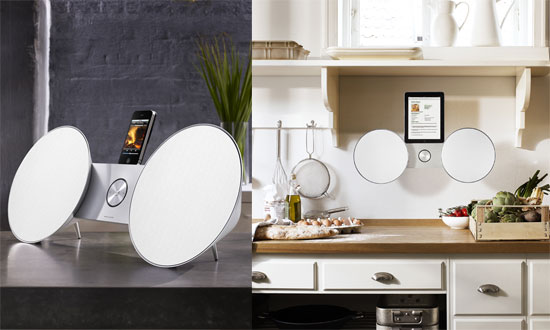 Guess the Price Tag!
How much does this docking station cost?