Barbie Hotel Suites Come With iMac Computers
French Barbie Hotel Suites Are Stocked With (Plastic?) iMacs
Barbie is making her mark on the tech world! Not only does she come with a built-in camera and LCD screen, but she's bringing home the bacon with her new career as a computer engineer. And since she's a working gal, she should start planning her first vacay at one of these French Barbie-inspired hotel suites that are fully wired for her computing pleasure . . . or are they?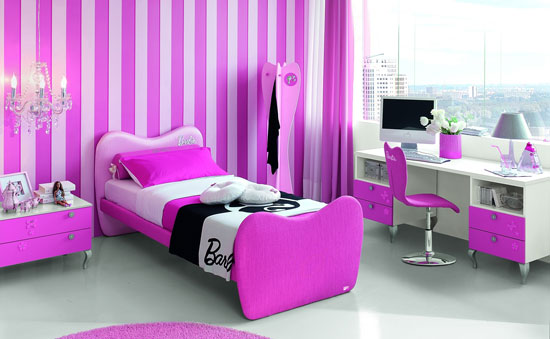 I can't tell whether this iMac on the desk is real, or made from plastic like our friend Barbie. The model itself would be a few years old (since iMacs now come with a recycled aluminum body), but it's the large Apple logo and chunky keyboard that really throws me off. Maybe you're only supposed to pretend to be working online. The rooms are designed for princesses aged three and over, after all. Tell me if you think this iMac is real or fake from the close-up image, along with details on how you can stay in one of these brightly colored suites after the jump.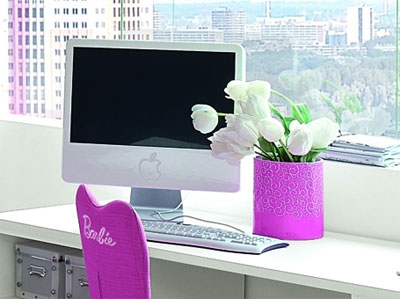 Barbie fans of all ages can live the plastic life in one of two special edition suites that go for $1,955 a night for a limited time — they're only available from August 5 through September 5 at the Plaza Athenee in Paris, France. Better make your reservations now!