Basketweave iPhone Case from Chilewich
Stay Classy With Chilewich's iPhone Cases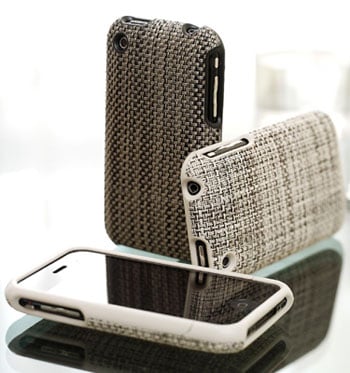 We've seen just about every iPhone case known to man — from design your own to Lady Gaga — but this case definitely turns the class up a few notches.
Griffin — who is synonymous with everything Mac — has paired up with the design team at Chilewich to create these stylish Basketweave iPhone Cases ($40) that cradle your iPhone in Griffin's tough polycarbonate shell, while still looking like a million bucks draped in Chilewich's signature fabric design.
Coming in two colors, you can keep your iPhone 3G or 3GS nice and new while staying on top of the fashion curve — they're the perfect pick-me-up for your Spring gadget wardrobe!