Battlestar Galactica Magnets
BSG Magnet Set: Totally Geeky or Geek Chic?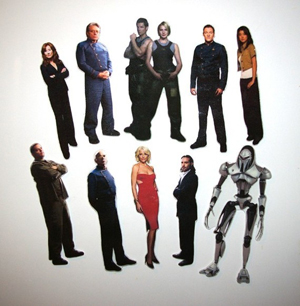 Battlestar Galactica may be off the air, but its legacy — and fandom — live on. Fans are making tribute videos, kokeshi dolls, and now, magnets! I spied this set of Battlestar Galactica magnets ($17) on Etsy recently, and I immediately thought that I must have them — until I realized they may be too Geeky, even for me.
The magnet set is pretty inexpensive and might make the perfect gift for the super BSG fan in your life. Imagine all the conversations that will start around the fridge! What do you think?