Beats by Dr. Dre PowerBeats In-Ear Headphones
Rock Them Beats! Brand New PowerBeats In-Ear Headphones
Yesterday in New York, Monster unveiled its latest line of offerings including the PowerBeats High Performance In-Ear Headphones.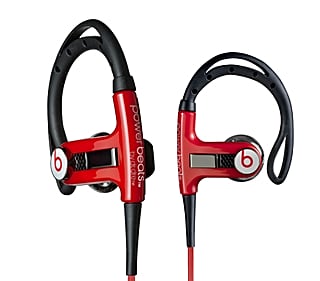 Geared toward athletes who require a snug and secure headphone fit, but still providing the same quality the company is known for, these comfortable headphones adjust to your comfort level while staying securely in place.
The in-ear headphones are available in three familiar Beats colors: black, white, and red — with a funky red cord. And, of course, high-quality sound does come at a price; these in-ear headphones retail for $179 and will be shipping soon.