Beats by Dre Pill Speaker
The Wireless Speaker War: Beats Pill vs. Jambox
Media devices are all about mobility, and speakers are no different. Beats Electronics, of Beats by Dr. Dre headphones fame, announced today the arrival of a compact portable speaker that's "just what the Doctor ordered": the Beats Pill.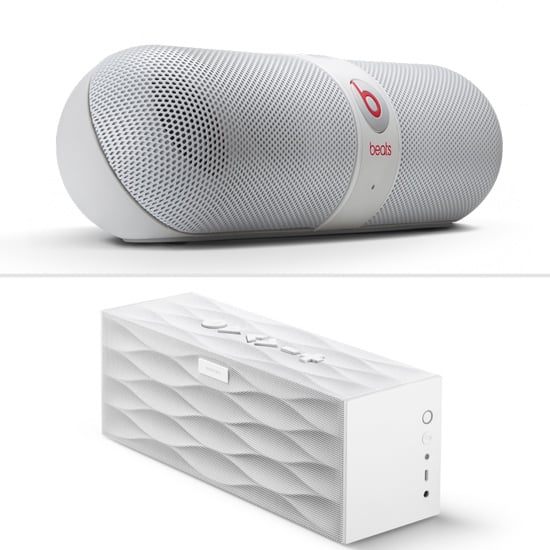 Beats Electronics' new wireless, Bluetooth-compatible stereo is a direct competitor to the bestselling Jambox Smartspeaker by Jawbone, the rectangular speaker box available in multiple colors. Both cordless audio devices broadcast music and phone calls from iOS and Android smartphones and include a built-in mic for conferencing.
So which wireless speaker is right for you? See a side-by-side breakdown of the best that Beats Pill and Jambox have to offer, after the break.
Price
Battery
Color
Size
Weight
Sound
Beats Pill by Dr. Dre
$200
7 hours
Black, Red, White
46 x 191 mm
310 g
4 speaker system
Jambox by Jawbone
$200
10 hours
Red, Black, Blue, Gray, White, Custom
57 x 151 mm
347 g
2 speaker system
Which speaker would you choose?