Bed Bug Alerts
Download of the Day: Bed Bug Alert
ICYMI, there's a bed bug infestation going on across the US. They're popping up everywhere from NYC's swankiest hotels to office buildings in Kentucky, and in an attempt to cut the little critters off at the pass, exterminators have even turned to man's best friend to help sniff them out before they spread. But if you're traveling and don't want to take your chances with the blood suckers, you better download the Bed Bug Alert app ($2) before you book your hotel.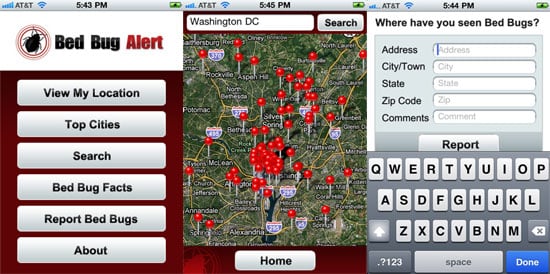 This location-based app uses crowdsourced data, GPS, and official reports to let you know where bed bugs have been spotted, where they are near you, and the top hot spots across the country. You can even log in reports to the app yourself if you've had an unfortunate run-in.
Have you found a cool download-worthy treasure you'd like to share with the rest of us? Join the Download of the Day group where you can submit your favorite downloads, apps, and widgets. Your suggestion could be featured on GeekSugar!