Belkin Conserve Valet Eco-Friendly Charger
Go Green With Belkin's New Energy-Saving Charging Station
Going green is easy these days — with all the eco-conscious gadgets out there, it's impossible to turn a blind eye. And why would you? You save money, energy, and the planet all at once. Coming in hot and heavy on the green scene is Belkin's latest entry, the Conserve Valet ($40).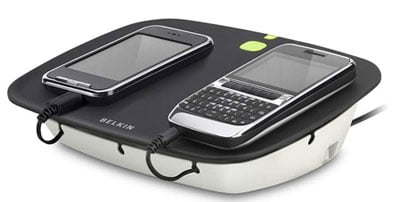 This charger juices up your gadgets when they need a fill, then does you solid by stopping the flow of power from your outlet, similarly to AT&T's Zero. Say "bye-bye" to vampire power! Not only that, but the Valet is USB-compatible, powers up to four devices at once, and it senses when you've attached a new gadget, allowing the electricity to flow.
Take care of all your gadget power needs with this all-in-one, neat and tidy charging station, and feed your conscience some good vibes at the same time. You can preorder the Conserve Valet now at Amazon.