Oh Sherlock, how we love thee. We love thee so intensely that we'd hang your portrait around our necks for all of eternity. Not surprisingly, we're smitten with this laser-cut jewelry from UK-based LA LA LAND [1]. There must be a geek amongst the boutique's ranks because these necklaces pay homage to the king of the Cumbercollective, Sir Benedict, the droids we were looking for from Star Wars, and even Steven Spielberg [2]'s sweetest alien. Scroll down for the charms you'll (Reichenbach) fall for.
Cat Lady Necklace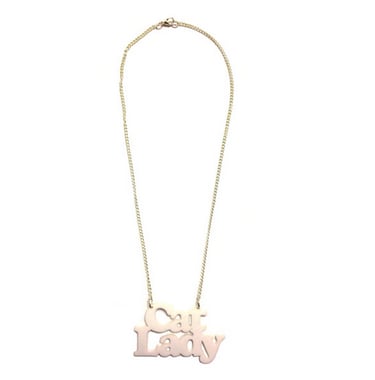 Mee-yow. This pale pink Cat Lady [3] ($21) neckwear is an elegant choice.
Sherlock Necklace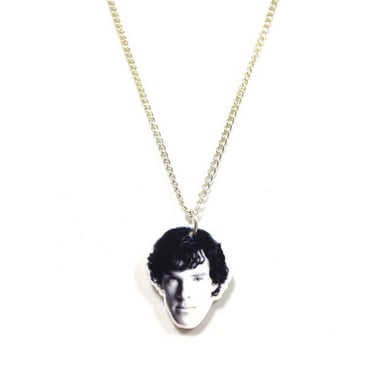 Benedict Cumberbatch looks mighty fine 'round your neck on this Sherlock [4] ($17) piece.
E.T. Necklace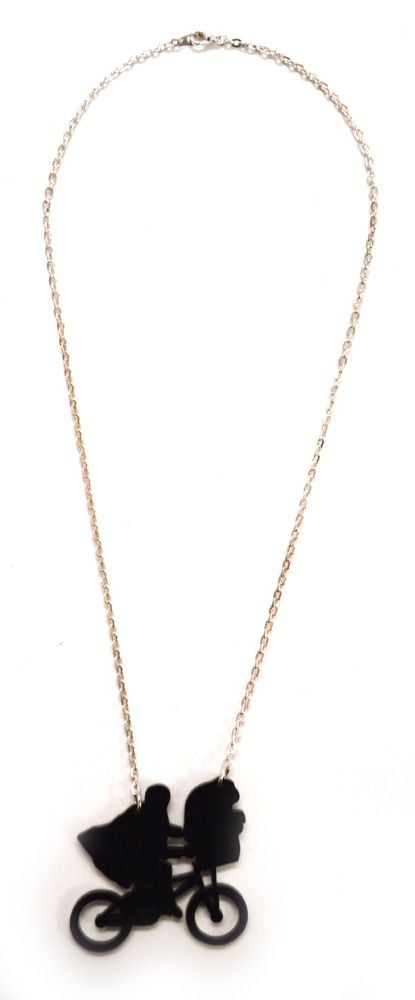 We'll phone home every day of the week for this E.T. necklace [5] ($21).
R2-D2 Necklace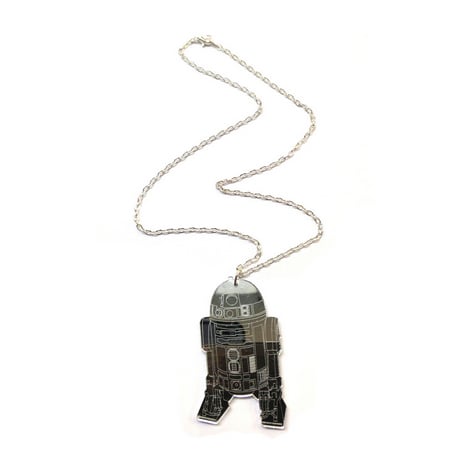 Bee boop. Our favorite droid has never looked better than in this mirrored acrylic R2-D2 necklace [6] ($21).
Geek Glasses Necklace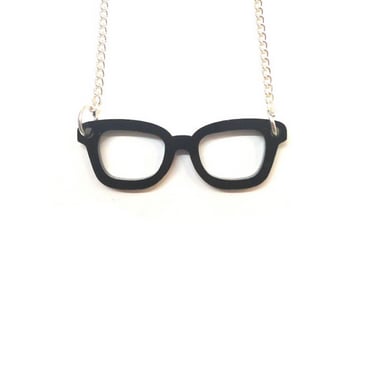 Why be four eyes when you can be . . . six eyes? This geek glasses [7] necklace ($10) is lovely.
Jared Leto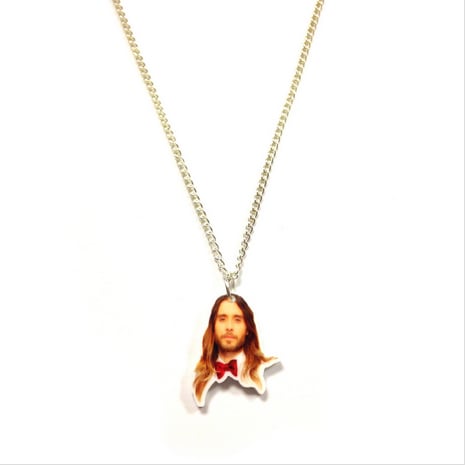 It's true, Jared Leto is a geek [8] — which is why we'd be proud to wear him in necklace form [9] ($17) any day.