Best Buy Black Friday Deals
The Best of Best Buy's Black Thursday, Friday, and Saturday Sales
It's time to hit the gym and build up that shopping stamina, folks — Black Friday mania is going to last longer than ever this year. Best Buy's online-only deals begin on Thursday, Thanksgiving Day, and their two-day door-buster sale starts at midnight on Friday, Nov. 23 through Saturday. If you're planning on queuing up outside the doors, stores will be handing out tickets to waiting customers up to two hours before opening. Select front-cover, page-two, and other limited-quantity items will require a ticket for purchase.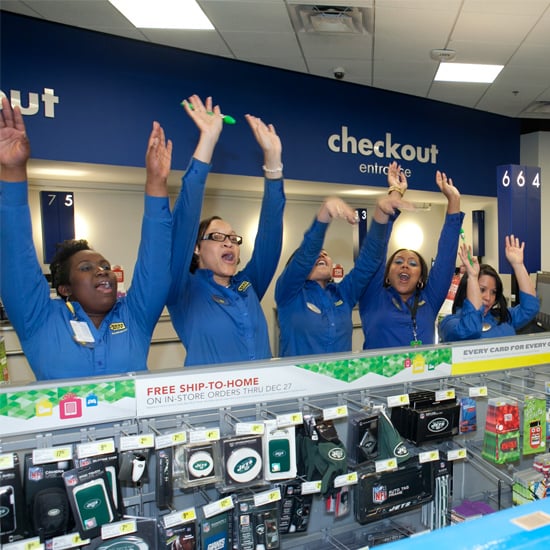 There are a daunting number of ad pages to sift through, but fear not, because we've rounded up the best of the Best Buy three-day gadget shopping extravaganza.
Computers
The Dell Desktop Tower and 20-inch LED Monitor ($500, originally $760) has 8GB memory and 1TB hard drive.
The Asus 14-inch laptop with 4GB memory, 320GB hard drive running Windows 8 will be $250 in pink, white, or green (originally $380).
Samsung's 15.6-inch laptop with 4GB memory and 500GB hard drive ($350, originally $574) is a bundle deal: Webroot Security software, neoprene sleeve, wireless mouse, and 8GB flash drive are also included.
The Lenovo 15.6-inch laptop with 2GB memory and 320GB hard drive is more than half off at $188 (originally $400).
TVs
Save big on the Toshiba 40-inch LCD HDTV (originally $420), which goes on sale for $180.
The 32-inch Panasonic 720p HDTV will be $190 on Black Friday (originally $300).
Find out the Apple, tablet, camera, gaming, and phone door-busting prices after the break.
Apple Products
Purchase the 32GB iPod touch in Slate and receive a free $50 Best Buy gift card.
Tablets
Samsung Galaxy Tab 2 with 8GB memory in white is now $180 and comes with a $20 Best Buy gift card with purchase (originally $250).
Cameras
The Nikon Coolpix S9050 is 50 percent off at $130 (originally $260).
Gaming Consoles
Sony's 250GB PlayStation 3 will be bundled with a DualShock Wireless Controller, Uncharted Greatest Hits Dual Pack, and the inFamous Collection for $200 (originally $300 for just the console).
Phones
Motorola Droid Razr MAXX on Verizon is free with two-year activation (originally $800 without contract).
The Samsung Galaxy S II on Boost Mobile is $300 (originally $370).
Online Only
Prices won't be available until Thanksgiving Day, but take a look at what's up for sale on Nov. 22:
Canon EOS Digital Rebel T3 with free camera bag and memory card, and save more with the purchase of a 75-300MM Canon lens.
Insignia 39-inch HDTV
Visual Land Prestige 7
Sony Xperia TL AT&T
LG Smart 3D Blu-ray Player
Sony PS3 with Killzone Trilogy and Dualshock 3 Wireless Controller
Toshiba Satellite 17.3-inch Windows 8 Laptop
Want to comparison shop? We've tracked down the best of Target's and Walmart's tech deals as well.