Best Buy Black Friday and Free Shipping
Best Buy Jumps on Free-Shipping Bandwagon This Holiday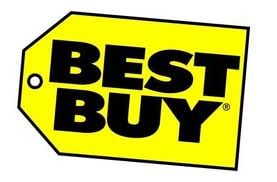 This holiday shopping season is shaping up quite nicely already! Not only can you score major deals on Black Friday, but now Best Buy is also offering free shipping though Dec. 21. Following closely behind Walmart's free-shipping announcement, Best Buy will foot the bill for ground shipping costs on "hundreds of thousands of items" including all Blu-rays, DVDs, video games, and accessories.
What isn't included in this free-shipping offer? Find out after the break.
Unfortunately for music and gaming fans, you won't be able to get free shipping on your iPods or game hardware, and those shoppers looking for a laptop, netbook, TVs, or appliances are out of luck as well. You may consider Best Buy's new in-store pickup program though, which will allow you to order your item online and pick it up same-day in your local Best Buy to take home.
And if you like Best Buy, don't forget to check out its leaked Black Friday ad to plan your holiday weekend shopping excursion!