Best Buy Trade-In For Surface Tablet
Old Is New Again: Trade in Your Surface Tablet at Best Buy
Microsoft's new Surface 2 and Surface Pro 2 tablets are hitting store shelves in just a little over a week (Oct. 22), and current Surface owners may want to consider Best Buy's trade-in deal, which offers up to $350 in gift card credit for older devices.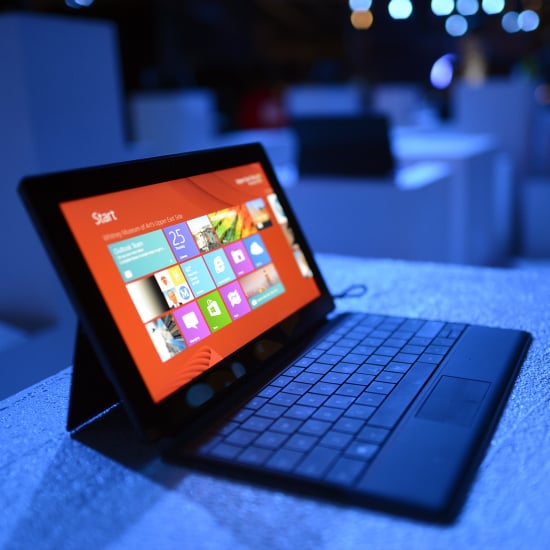 Best Buy's program runs until Oct. 21, the day before the new Surface tablets launch. Bring in your tablet to a participating store or look online to find your device's trade-in value. If the tablet is too damaged, then Best Buy can recycle it. The least you'll receive is a $200 Best Buy gift card.
The Surface 2 is sleeker, has a higher-quality display, and has increased the quality of its front-facing Skype camera. There's also a light next to the camera, in case you happen to be Skyping in a cave. The Surface Pro 2's hardware, on the other hand, remained the same, but there's a new Core i5 Haswell processor under the hood, and battery life has been improved by 60 percent.
Accessories have been upgraded as well: the new Type Cover is backlit, and the Touch cover is more rigid for stability. A new Power Cover has an extra battery built in that can charge the Surface when it runs out of power.