Best Light Painting Photos
Light Painting on Instagram, Our Favorite Finds
Transforming nighttime photos from dark, fuzzy blurs and overexposed flash can be done with a little creativity. Capture memories that are a work of art by experimenting with light painting, a technique that puts the focus of a photo on light itself. Use sparklers, glow sticks, or flashlights, along with friends to assist in the camera work, and let your imagination take off.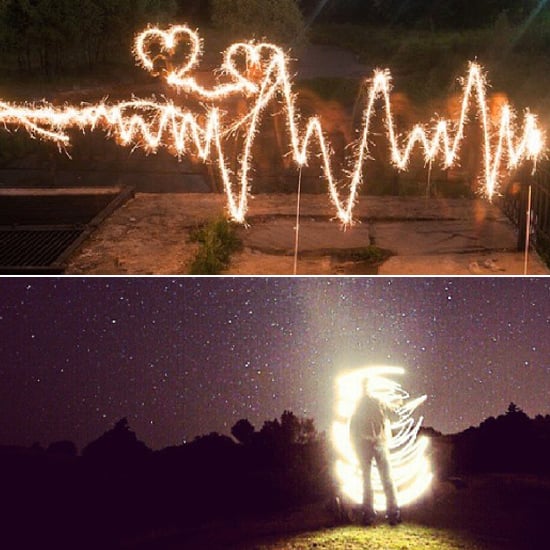 To get your photographer's eye ready, take inspiration from these dazzling light painting outtakes found on Instagram. This elephant is part of a light painting series by Instagrammer leocroma that features the most endangered species, according to the World Wildlife Fund.
Either Cupid's light-painted arrow got to this subject, or it's a real-life superhero!
The long shutter speed required of light painting is perfect for also capturing a starry sky.
Use steel wool to create a glowing rain effect when light painting.
Sparkly pterodactyls waiting for you after the break. Glow sticks make a lightsaber battle come alive in digital photos.
You can always stand under a friend's light-painted umbrella.
Why did the snail cross the road?
A sparkle party pterodactyl is our kind of party.
Use the Force — use it!
Heartbeats, visualized with flair.
Ready to try your hand at light painting? Share the results with us using the #coolcapture hashtag on Instagram.