Best Oscar Apps
Essential Oscar-Weekend Apps
We may not be attending the Oscars this weekend, but we'll still be getting in on the Hollywood glamour by ensuring our mobile devices are ready to see us through the excitement. From official Oscar cams to our own POPSUGAR editors' live coverage, don't start the weekend without adding these five picks to your phone or tablet.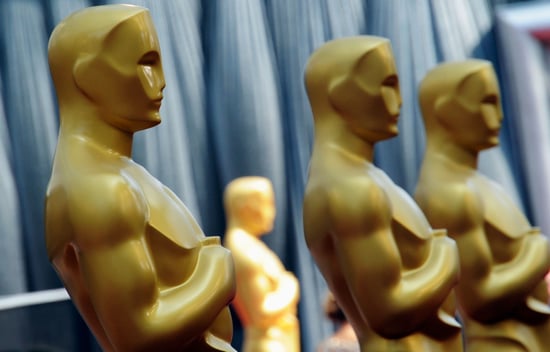 Official Oscars App — Watch the stars mingle on the red carpet and backstage from over a dozen live-streaming camera views. Like we saw for the Super Bowl, you can even control which camera angle you watch from. The free Android, Amazon, and iTunes apps compiled trailers of all the nominees in one easy-to-view location.
POPSUGAR — Follow our editors from the red carpet to behind the scenes with the award winners as POPSUGAR goes to the Academy Awards. We'll have a little bit of everything, including the fashion, acceptance speeches, and even food ideas for your viewing party.
IMDB — The movie resource is available for free on iOS, Android, and Windows Phone 7 devices, and even comes preloaded on Kindle Fires. School your friends on actor trivia during the show or while watching a film on the Kindle Fire, and use the X-Ray For Movies feature to figure out what other films that minor character was in without leaving the movie.
Read on for more essential apps and the sharpest robot this side of Tinseltown.
Fandango — Want to quickly book tickets for the 7 p.m. showing of Argo while still on the bus? Use the free Fandango app for iOS, Android, or Windows Phone 7 to find and purchase tickets to local movie showtimes before arriving at the theater.
Flixster with Rotten Tomatoes — Get a complete view of a movie's reviews with the Flixster app, which uses Rotten Tomatoes' legendary database. Download the free Android, Windows Phone 7, or iOS app to also manage a Netflix queue, watch trailers, and find local theater listings.
Able to spend some time on a web browser? Surf on over to Google's Oscars page for a little bit of everything, including some very dapper black-tie Android robots. The company also put together a retrospective of the 2012 film season, which you can watch below.