The debate whether or not to Google potential lovers is a tricky one [1], but the truth is, there's no harm in it. Finding friends, acquaintances, or even strangers online is a simple and discreet way to learn a little bit — or a whole lot! — about them. You can brush up on their online reputation and verify their stories (hey, hiring managers do it, why can't you [2]?) or simply see what they are into. There are plenty of people who keep their social network accounts private [3], but you can always find something. Looking for more information on your sister's new boyfriend, a blind date or co-worker? Here are some surefire tips to strike Google gold.
Google Their Name!
Google — or your favorite search engine — is the best place to start your exploration. Use the person's full name and or the city they live in and put your query in quotes to weed out unrelated names. Using quotes and full names (including middle initials if you know them) is especially helpful if the person you are looking for has a common name like Sam Smith. You will have to sort through millions of pages, but search engines are great basic information like links to Facebook, blogs, personal websites and official records.
Search Major Social Networks at Once With yoName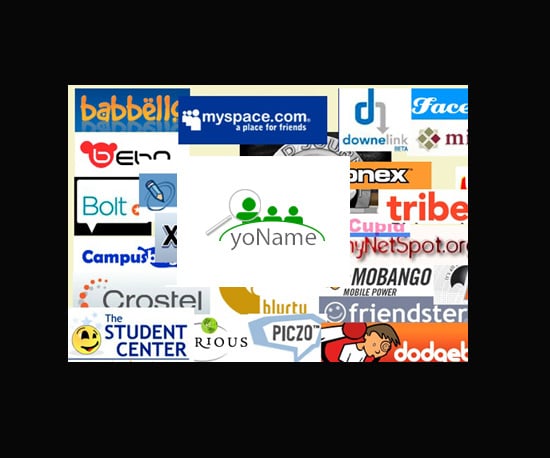 yoName [4] lets you type in someone's email address, or their first and last name to see which social networks they belong to. Myspace, Facebook, Friendster you name it — yoName will search it. Whether you are looking for celebrities, old flames, friends or family members, this awesome website will do all the detective work for you in a matter of a few seconds — fantastic!



One important note: Be cautious when you type in someone's email as that person will be sent an email saying that someone was searching their online profiles on yoName. Don't worry they won't know it's you, but still — eek! You are safe with just typing in first and last names or usernames.
It's as Easy as 123People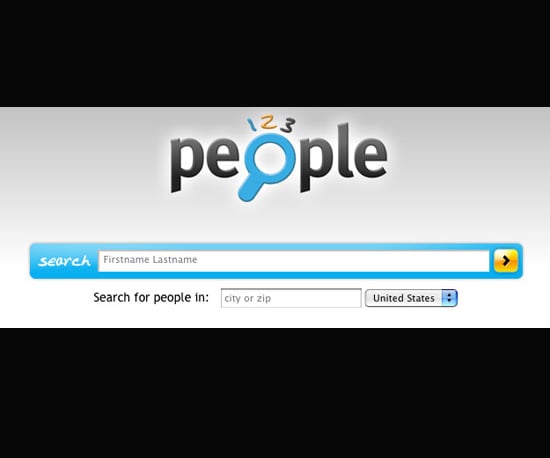 Aggregating search results from a variety of sources, 123 People [5] is a real-time people search tool that will scan the web for information, videos, images, phone numbers, social networking profiles, and more when you enter a person's name. I took it for a test drive and realized that the names I was entering were far too generic — therefore a ton of results came back — but if you've got some friends or exes with unique names, try it!
Search For Hard to Find People on Pipl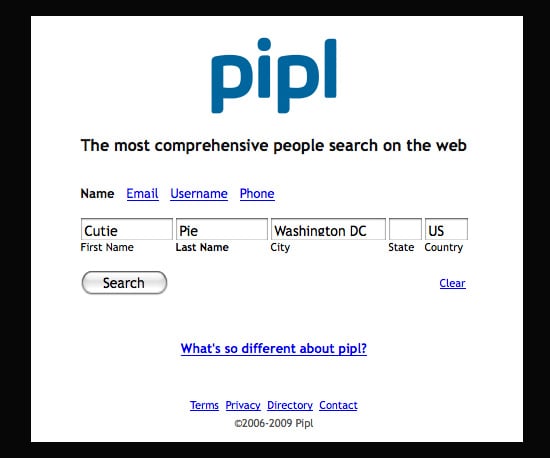 Pipl [6] claims to search the "invisible web" and "deep web" or "a vast repository of underlying content, such as documents in online databases that general-purpose web crawlers cannot reach. The deep web content is estimated at 500 times that of the surface web, yet has remained mostly untapped due to the limitations of traditional search engines." Looking for someone who doesn't belong to social networks or has all accounts set to private? Try this search for the hidden gems.
Use Email "Friend Finders" on Social Networks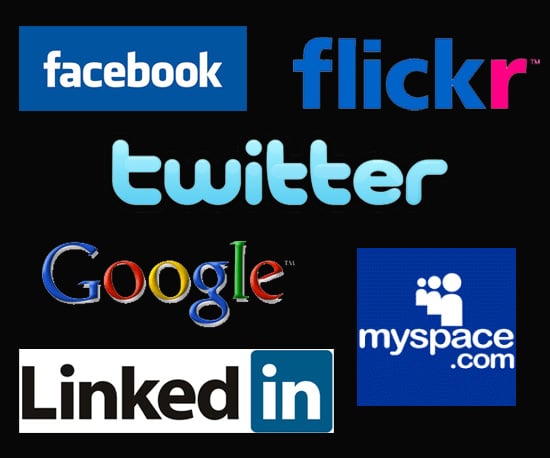 Most social networks have email "friend finders" that allow you to use your email address book to search for friends. Do a search for a specific email or your whole address book to fiend your contact online. You don't have to befriend them, but will get a link to their account if it exists.