Best Superhero
Vote For Your Favorite Superhero!
Every Summer, geeks journey to San Diego, CA, for Comic-Con, a celebration of all things comic books, sci-fi, fantasy, and pop culture. Festivities kick off July 18, and with the countdown to Con officially on, comic book superheroes — the heart of the convention — are facing off in our tournament-style bracket, as voted on by you.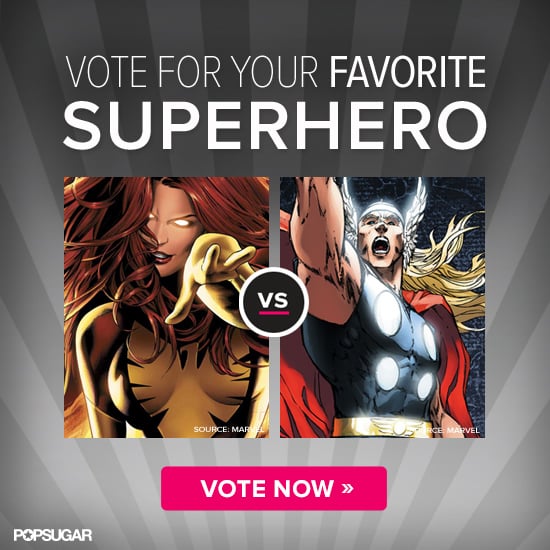 Will the current box office momentum of Man of Steel propel Superman into the top place? Or will a hero from the Avengers crew blaze to the lead? We've narrowed the picks to 32 legendary crime fighters, and we need your help selecting a winner. Get in the Comic-Con mind-set with some masked mayhem and vote for your favorite superhero!
Vote now!