Best Target Black Friday Deals
Best Black Friday Gadget Deals From Target
One of my favorite big-box stores to shop for gadgets, home goods, and — ahem — wine, Target has some serious deals on everything from TVs to video games and more. Check out a few of the best deals you can find at Target on Black Friday (stores open at midnight) and tell me — are you partaking in the Black Friday festivities?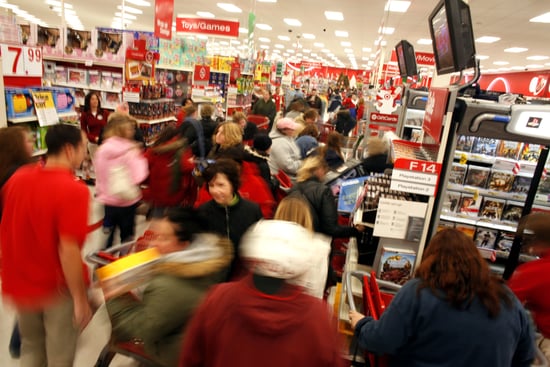 Get your game on with the PS3 gaming bundle, which comes with a 160GB PS3 Slim, two games (including

Little Big

Planet 2) and a 30-day PlayStation Plus membership for $199.
The Acer 10.1-inch netbook is $72 off and priced at $157 on Black Friday.
Get a Westinghouse 47-inch 1080p LCD HDTV for $298. That's $250 off the regular price of $550!
Select video games start at $5 a piece, and DVDs start at just $2.
Other gaming bundles include the Kinect sensor bundle (Kinect, two games, and two game downloads) for $99, and a 3DS bundle (red 3DS and a copy of Super Mario 3D Land) for $180.