Isn't iOS 7 a pretty new addition to your mobile Apple life? The new operating system's colorful, flat designs call for some major upheaval with apps to match the aesthetic. While many apps gave themselves a cosmetic refresh, several of our can't-live-without apps used the OS change as an opportunity to update features that will only make us that more reliant on them. Below, the apps you'll love in iOS 7.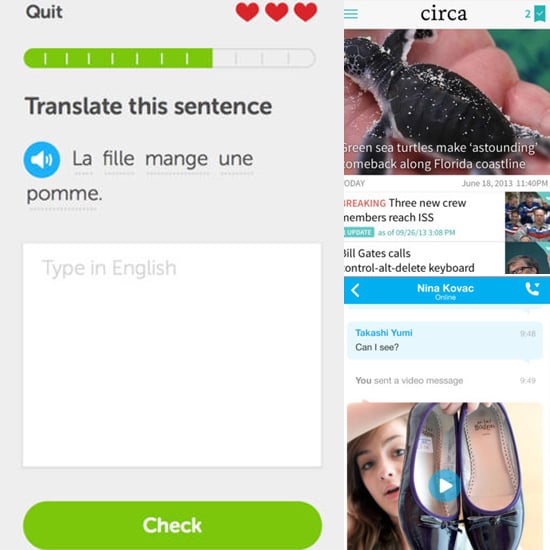 Aviary — It's a brand-new photo-editing look in Aviary's iOS 7 refresh. But you know what's cooler than the usual filters in the app? More filters, plus frames and stickers that can be purchased in the new supply shop.
Vimeo — The video app you know and love not only has a brand-new look, but also lets you share videos with iOS 7's AirDrop feature and watch content even when offline.
Yahoo — A new app from this tech heavyweight may just have you seeing it in a new light. Breaking news, recipes, and videos live side by side in an improved menu that is not the Yahoo you've seen before. And that's a good thing.
Which apps do you love in iOS 7?