Best iPhone and iPad Apps For Photographers
Best Apps and Tools For Serious Photographers
Serious photography requires a serious camera, but that doesn't mean you have to be chained to a laptop or desktop to process them. Paul Pierson, app designer and photo nerd, tossed his laptop aside for six months in order to find out if the iPad and iOS apps could handle a professional photo work flow. He found that the iPad is actually quicker and more efficient in processing photos than the traditional setup of a computer and Photoshop software, not to mention a lot less expensive.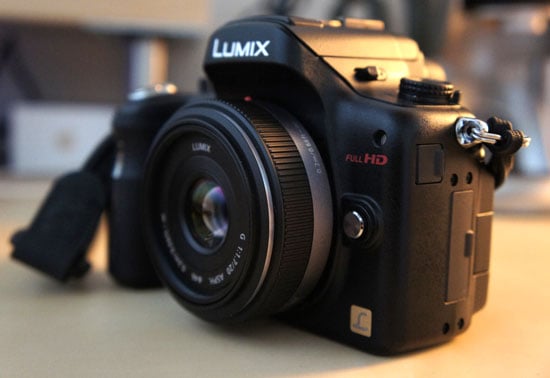 At this year's Macworld, Paul shared some of his favorite tools and apps to help you create a love match between your DSLR and iPad. First tip? Get a Card Reader from Photojojo ($30) so you can get those beautiful images captured on your DSLR to your iPad and, thus, your camera apps. Duh. Also you'll probably want an iPad with lots of storage — 64GB ($700), please.
Load up your iPad with the apps below for professional photographers, and experiment with more than one to create stunning images with less equipment.
Sunseeker ($5) — Helps you find where the sun is, or it will be, with the help of augmented reality. Great for landscape photos.
ioShutter ($70, coming Feb. 12) — Turns your iPhone into an intervalometer. This tool plugs into your iPhone and SLR, allowing you to fire your SLR again and again with the app and help you create beautiful time-lapse sequences.
Ollo Clip ($70) — This clip-on lens gives your iPhone or iPad an advantage with three different lenses built right in — fish-eye, wide angle, and macro.
ACDSee Camera Flash ($1) — Brings out details in underexposed images.
Snapseed ($5) — Won Apple's App of the Year because of its variety of filters, edit tools, and selective adjust tools like edge detection that applies changes to objects within the perimeter.
Ready for more? See the rest of the list after the break.
Touch Retouch ($1) — Lets you delete objects from an image with crazy ease. Kinda like the magic wand tool and clone tool in one.
Photo Makeover ($1) — An app for portraits, you can select features (like nose, mouth, and eyes) and manipulate them in real time. It makes features bigger, wider, or smaller using pinch and zoom.
More Beauté2 (Free) — Smooths out the skin in portraits. Gives your subjects a "model-like" glow.
Photogene ($3) — A nondestructive Lightroom replacement for your iPad.
Photosync ($2) — An amazing app that wirelessly transfers your photos from your mobile device (iPhone or iPad) to your desktop, or from iOS to iOS device, and even directly to your online Dropbox. Probably a life changer.
Easy Release ($10) — A good resource for those using models, this allows subjects to sign a release form on your iPhone or iPad.
FolioBook ($10) — A beautiful portfolio for photographers to show off their work to potential clients on the go.
Canon Idea Mine — Coming soon, this app stylishly generates shooting ideas based on a date, a subject, a location, a feeling, and a process. Will be incredibly helpful in those times when your subject and shooting ideas have run dry.

Source: Flickr user neenio