Biggest Technology Headlines in 2010
Which Is the Most Shocking Tech News Story of 2010?
2010 was a pretty exciting year in tech. Not only did we see some of our predictions come to fruition, but science made big leaps (new life!), and we got a bit closer to a Minority Report-kind of lifestyle. Well, when it comes to video games, anyway. But when it comes to major headlines, Apple definitely dominated the scene with Antennagate and the white iPhone 4 saga, while AT&T changed the game by limiting data usage for its customers; online privacy concerns continued to be on the top of the mind for Facebook users, Facebook gamers, and regular 'ole web surfers alike. Speaking of Facebook, Queen Elizabeth made her first appearance on the social networking site last month, marking a major milestone for the British Monarchy.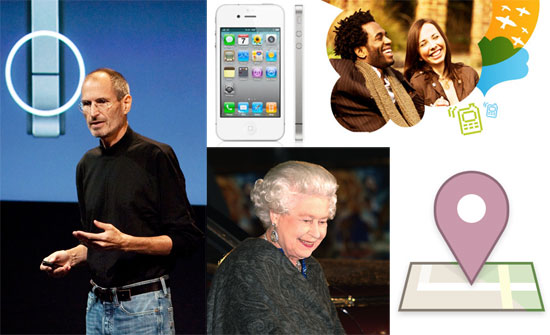 Which headline do you think was the most shocking in 2010? Vote below, then share your own lists, headlines, and items in our Best of 2010 group. Your awesome content could be featured on the GeekSugar homepage!