Biking Video App
Lovetrack, Baby, Lovetrack: An App That Records and Shares Bike Rides
Bikes are the ultimate vehicles for urban explorers. Cycling is faster than foot travel, and you still get to enjoy the great outdoors. Lovetrack is an app that records the beautiful moments you enjoy along the ride and shares your biking route (and the pictures you took along the way) with friends.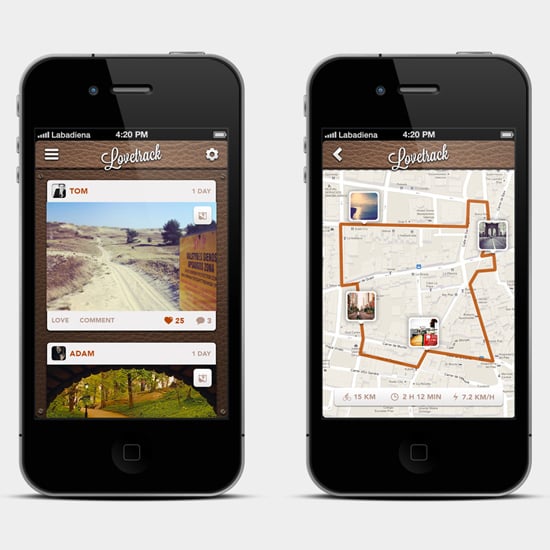 Lovetrack maps bike routes, records biking time, and measures speed. The app also has a built-in camera that captures Instagram-like photos during the ride. After a ride's completed, users can share the route through the app and through a web-based platform.
It's a neat idea that combines a photo-based social network, crowd-sourced bike-route mapping, and a fitness app all in one. Unfortunately, Lovetrack is still in development, so consider contributing if you'd like to see the app in the App Store (get early access and a leather phone case for Galaxy S III or iPhone 4S for $30).
Watch a video of the Lovetrack app in action after the break.