Bill Nye App
Two Decades of Bill Nye the Science Guy: An App-y Commemoration
Bill Nye the Science Guy turns 20 this year (as in the show, not the guy — he's 57), and to mark two decades of demystifying the sciences, the official Bill Nye the Science Guy (free) app has just been released in celebration.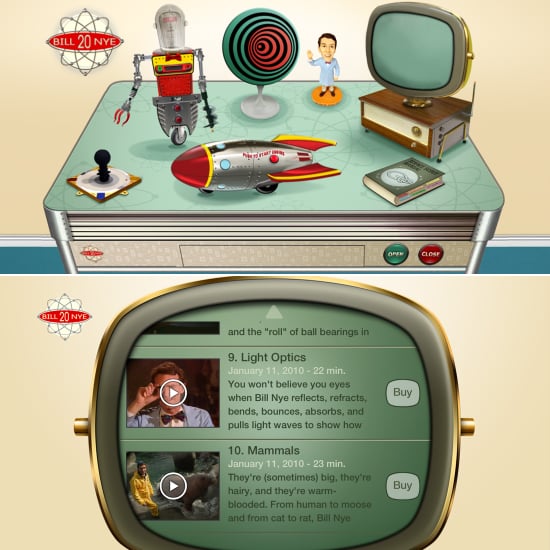 Like the host himself, the app is quirky, zany, and full of fascinating science facts. Poke around Bill's desk to discover a MarsDial that reads time on the Red Planet, small Science Guy trinkets (bow tie mandatory), and eye-boggling optical illusions.
The app also features two games and a small archive of clips from the show's best episodes. The Planets and Magnetism demo some of our favorite experiments. Speaking of science investigations, the Science Guy app also has a built-in catalog of at-home experiments that can help explain concepts like static electricity and atmospheric pressure (great for kiddos!)
Download Bill Nye for mobile, give the app a try, and celebrate the Science Guy's 20th anniversary all year long by sending us your favorite moments from the show in the comments.