Bing Passes Yahoo in Search Market Share
Which Search Engine Do You Use Most?
Unsurprisingly, Google takes top honors when it comes to search popularity, capturing 65 percent of the US search market. But now, Microsoft's Bing has moved into the number two spot,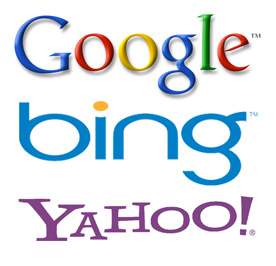 passing Yahoo as the second most popular search engine with a 14 percent share in the market, according to recent Nielsen figures.
While Google is generally the default search engine in many browsers and mobile phones, Bing is quickly gaining ground; recently, the Samsung Fascinate shipped with Bing as its default browser, and rumors were flying that all Verizon phones would be coming with Bing as the default engine (the rumor has since been dispelled). I much prefer using Bing for travel-related searches and also for image searches but tend to use Google for everything else. What about you — which search engine do you use most?