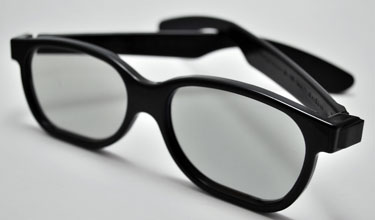 With 3D not only taking over our movie theaters, but our living rooms as well, it's good that someone considered the damage that cheap, plastic 3D glasses can cause our environment. Thankfully, two eco-minded companies — Cereplast and Oculus3D — have teamed up to produce a clean line of biodegradable 3D glasses to use in the theater and the home. Astonishing fact — 42.1 million 3D glasses have been distributed for screenings of Avatar alone, and considering how many more flicks are on the 3D train in 2010, that number will easily climb even higher.
Want to know how the biodegradable 3D glasses are made? Find out after the jump.
Cereplast and Oculus3D will derive plastic from plant materials, and won't be using fossil fuels during production. The bioplastic 3D glasses should be ready to use as early as this Summer!
Source: Flickr user Victori∀