Black Crocodile Sony Vaio P Computer From Japan
Black Crocodile Sony Vaio P Notebook: Love It or Leave It?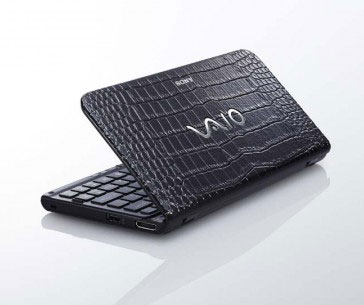 Although Sony just announced its newly updated Vaio P series a few days ago, they've already released another version, but only for Japanese fans. The Black Crocodile Sony Vaio P comes with all the new bells and whistles the US version has — like the two touch controls on the screen bezel, PS3 streaming and compatibility, and an accelerometer — but adds a few extra hours on the battery to top out at 12.5 hours of play time. Additionally, this version is packaged with noise-canceling headphones for those musically inclined geeks who want to listen to their tunes in peace. Oh, and then there's the outer casing. So luxurious, no?
I'll admit — I'm a fan, and hope this version arrives stateside soon. But what about you — do you love it, or would you rather leave it?