Black Friday 2012 Poll
Did You Buy Any Gadgets on Black Friday?
And by Black Friday, we really mean Black Thursday through Sunday, because big-box retailers weren't kidding around this year. As usual, tech deals were rampant, but positive sentiments about one of the busiest shopping days of the year were hard to come by.
When we asked if systems were go for Black Friday on our Facebook page, some readers responded that it's too stressful and crowded, and another exclaimed, "Heck no!!"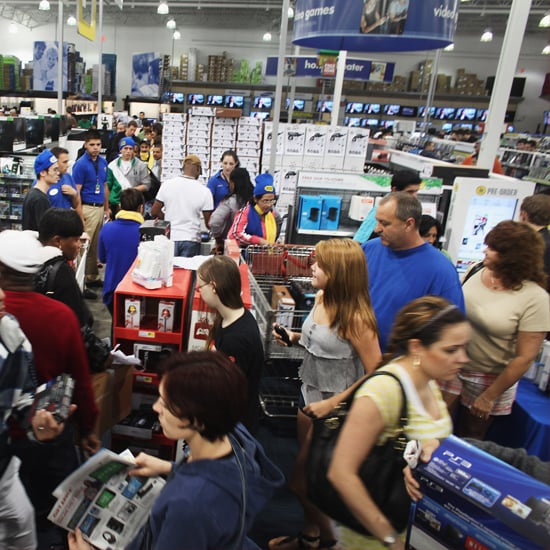 Huge sales and heavily discounted merchandise is a shopping dream come true — but maybe all that ad sifting, waiting in line at the crack of dawn, and elbowing your way through crowds just isn't worth it. Or, perhaps that's the wrong attitude. For some, sleep deprived bargain hunting is the way to go.
So tell us, how did you spend post-Thanksgiving? Lined up at 5 a.m.? Loaded up a cart with tech toys and gizmos? Or did you sleep in and watch reruns of Law & Order: SVU?