Black Friday and Cyber Monday Sales at Barnes and Noble
Barnes & Noble Black Friday and Cyber Monday Deals
The Black Friday train keeps on chugging, and this time it's Barnes & Noble that's announcing deals on books, accessories, and other treats your favorite geek will love.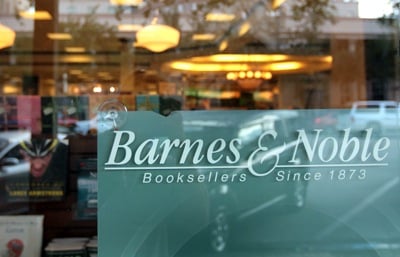 If you've got a Nook (or are springing for one this holiday), then you'll be happy to know that during Barnes & Noble's Black Friday sale, you can take 25 percent off any Nook accessory with purchase of a screen protector. Considering how many awesome cases Barnes & Noble is offering for the Nook, you've got some serious decisions to make.
Find out what else the retailer has in store for Black Friday and Cyber Monday when you read more.
Black Friday
30 to 50 percent off hundreds of DVDs.
30 percent off lapdesks.
Coupons for 30 percent off one item in-store or online.
$10 gift card for every $100 gift card purchased.
Cyber Monday
B&N members will receive 25 percent off purchases.
Free shipping on all orders.
80 percent off select DVD and Blu-ray titles.
Buy one home and gift item (like a lapdesk), and get 50 percent off your second purchase.