Black Friday Shopping Tips For Geeks
Black Friday Shopping Tips
Thanksgiving is next week, but is quickly followed by the biggest shopping day of the year: Black Friday. Whether you've got your eye on a big screen TV, a laptop, or a new smartphone, follow these tips that will help make your early morning shopping rush a breeze rather than a hailstorm of stress.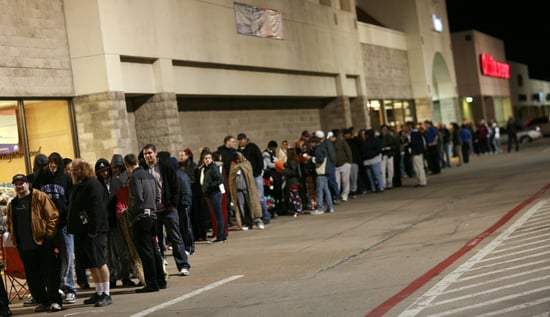 Make a list — Just because there's a sale doesn't mean you should buy. Make a list of the items you need and steer clear of those you don't. Black Friday may be great for a discount, but buying gadgets you don't need (or won't use) won't help your credit in the long run.
Plan it out — Before you set your alarm clock, scour all the ads to get an idea of what's on sale and compare prices. Once you've decided where to go for the best deals, map out all your stops for an efficient shopping route based on store hours. You can DIY, or use a site like FindTheBestRoute to cut down on planning time.
Check return policies — Many stores implement special holiday return policies on tech items and usually have year-round restocking fees for big-ticket items like TVs, DSLRs. Know and understand what you're getting into before you buy, so that if by chance you have to return it, you know what to expect.
Use one credit card — Designate one credit card for all of your Black Friday and Cyber Monday shopping. Alert your credit provider ahead of time to let them know you'll be shopping up a storm next week, so you don't end up denied at the register. Not only will this help you from overspending (especially if you have a low limit), but it will help keep your risk of fraudulent charges at a minimum since you'll know exactly which credit bill to pull up if there's any questionable activity. Leave your debit cards in your wallet, too; they aren't as safe to use online since they feed directly from your checking account. If there are any disputes (depending on the bank), you might not get your money back right away.
Utilize apps while shopping — If you happen to find an item you weren't planning on buying, use the Amazon Price Checker app or ShopSavvy to compare prices and confirm you're getting the best deal possible.
Keep in contact — If you're shopping in teams (this is a competitive sport, isn't it?), use free apps like iMessage, Facebook Messenger, Google Voice, or Twitter (why not make your own family shopping hashtag to follow?) to keep tabs on each other's whereabouts without racking up the SMS fees.