Black Friday Target 2012
Black Friday (Er, Thursday) Gadget Deals at Target
Busting through Target's doors on Black Friday is the best way to work off a Thanksgiving feast, especially when there are serious gadget deals at stake. This year, start your postturkey exercise early, since Target stores will open Thursday, Nov. 22, at 9 p.m. I repeat, Black Friday sales at Target actually start on Thursday, as in, Thanksgiving Day. No pressure.
So plan ahead, and hit the bull's-eye before the rush by checking out these amazing Black Friday (or, Thursday) tech deals at Target.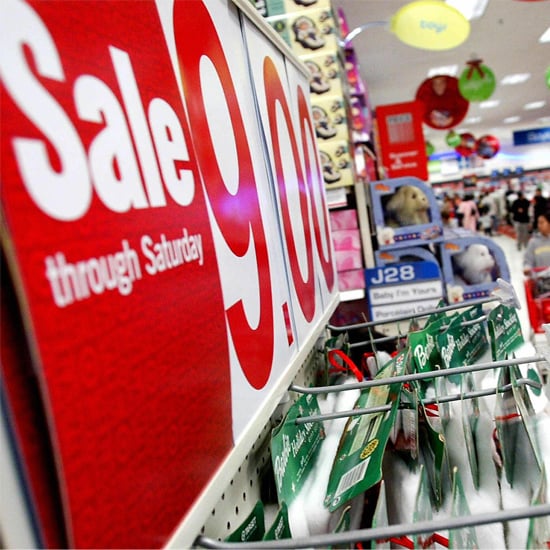 Apple Products
When you buy any iPad, get a free $60 Target gift card.
Pick up a 16GB Apple iPod touch ($195) and receive a free $40 Target gift card with your purchase. A 16GB iPod nano ($149) earns buyers a $20 gift card.
Buy the iPhone 4S for Virgin Mobile with no contract ($499) and get a $100 Target gift card in return.
More gaming console, ereader, camera, and TV doorbusters after the break.
Gaming Consoles
You won't have a dull moment this holiday season with a 4GB Xbox 360 Bundle (originally $299) complete with the Xbox 360 Gaming System, Kinect, one wireless controller, and two games — Kinect Adventures! and Disney Adventures — for $200.
A special 250GB PlayStation 4 bundle (originally $270) with the console, two games, and one wireless controller will be offered for $200.
Cameras
The Canon T3 SLR Bundle (originally $750), which comes with the EOS Rebel T3 body, telephoto zoom lens, gadget bag, and a 4GB SD card, will be marked down to $500.
The Nikon L310 Digital Camera (originally $200) will be half off at $100.
Ereaders
Ereading has never been so accessible with the Nook Simple Touch; originally $100, it's on sale for $49.
TVs
Receive 50 percent off the Apex 32-inch LCD HDTV (originally $250), which will be $147 at checkout.
The 50-inch Westinghouse 1080p LCD HDTV (originally $600) is listed as a special purchase at $349.
Polaroid doesn't just make cameras — the company is in the TV market, too. The 19-inch Polaroid LED/DVD TV (originally $150) will be up for grabs at $110.
Check out the surprise doorbusters, which won't be revealed until Nov. 22, at target.com/MoreTVs.