Black Friday vs. Cyber Monday Deals and News
Would You Rather: Black Friday or Cyber Monday?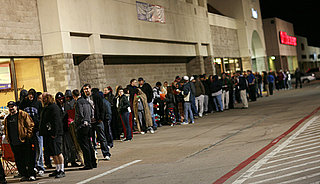 Love it or hate it, the holiday shopping season is upon us. With its insane deals, early-morning starts, meticulously crafted game plans, and sense of holiday-shopper camaraderie, Black Friday is the traditional favorite. But in recent years, Cyber Monday has become a contender for the biggest shopping day of the season, with some surveys predicting Cyber Monday will be more popular than Black Friday.
This year, I plan to wake up early on Black Friday to help my sister get a deal on the Wii. I'm a sucker for in-store promotions, Christmas music, and everything else that goes along with the Black Friday madness. I much prefer it to ordering all of my gifts online.
Am I nuts? Which do you prefer?