Blogging Tips For Beginners
6 Blogging Tips For Beginners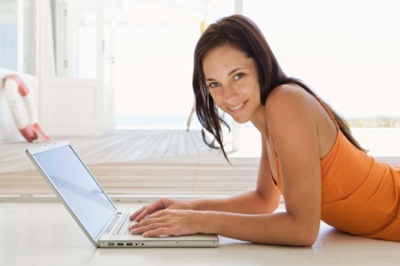 So, you've decided to start a blog. Congratulations! So what now, you ask? Well, there are a few skills and tricks I've learned while blogging here and on other personal blogs, some of which I'll share with you today. Ready to dive in? Let's get started!
Stick to what you know — It doesn't make much sense to start a blog about vintage cars if you're totally into fashion and beauty. Pick a subject you're passionate about! Not only will it be easier to wax poetic about something you love, but you'll likely come up with lots of great post ideas picked from your everyday life.
Images go a long way — If you aren't into taking your own images, you can get free photos from stock image sites like Stock.xchng and Flickr, which will help bring your blog to life. Just remember to research, read, and practice proper sourcing practices for each site and photographer. Good news for bloggers wanting to use the OnSugar platform — you'll automatically get access to thousands of Getty images for free! Oh, and if you eventually want to start dabbling in photography, we have lots of tips to help you along.
Read my remaining tips when you read more.


Create a schedule — There's nothing worse than finding a new and awesome blog, only to find that the author hasn't updated in months. Unless you're starting a blog as a personal journal, it will behoove you to create a posting schedule so your new fans will keep coming back for more. Start with two days a week and work your way up to once a day if your schedule (and stamina) allows.
Get grammatical — You're writing posts for the entire world to see, so you want it to look great, right? Use the built-in spell checkers to make sure your work is free of mistakes, and learn basic grammar and punctuation if you have time. Otherwise, consider running your work through MS Word, and bookmark this handy grammar reference guide.
Engage! — There's nothing more thrilling than getting your first comment. Make sure you're conversing right back in order to build your reader base and create a community of engaged readers. Have a conversation!
Get the word out (or don't) — If you want people to read your blog, you've gotta get the word out! Consider linking up your blog to your Twitter and Facebook accounts to post automatically to both. This way, your friends and followers can check out your latest story. Some might find this method spammy, so try using something like Hootsuite, which allows you to schedule tweets and Facebook posts in the future along with a more personalized message.
Do you have any blogging tips for beginners? Leave them in the comments below!