Bluetooth and iPhone App Toothbrush
The New Drill in Tooth Technology: A Bluetooth Brush
Dental hygiene isn't a topic we often discuss around here, but with a new smartphone-interactive toothbrush ready to debut in March, the tooth is coming out! The Beam Bluetooth-equipped Brush ($50) bills itself as the world's first smart toothbrush, a gadget you never knew you needed to encourage healthy brushing habits at home.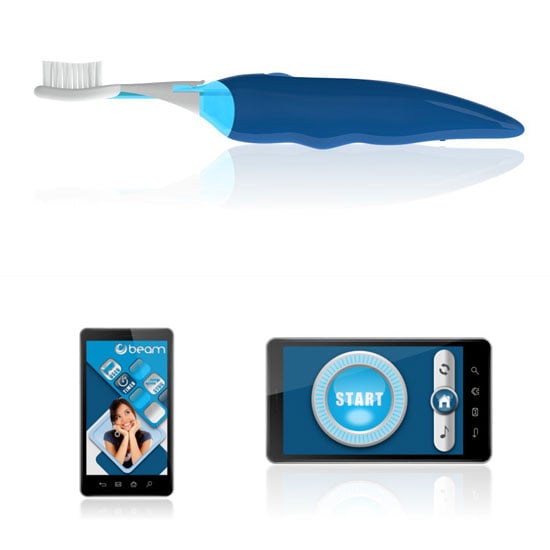 The brush connects to an Android or Apple app via Bluetooth and logs data from each brushing session. Use the app to set specific brushing goals like increasing the duration of each cleansing to ensure you don't forget to keep your pearly whites up to par.
We're not sure that the average adult would need such an intense at-home dental regimen, though an app-driven teeth brushing experience could be beneficial to children. Beam hopes to upgrade the toothbrush in the near future with sensors to measure the parts of the mouth that weren't thoroughly cleaned. The toothbrush's concept is that knowing exactly where you need to focus your scrubbing energy is actually much more useful than simply monitoring the number of times teeth are cleaned each day.
Are you interested in a smart toothbrush?