Bondsy App
Bondsy: A Trading Post For Friends
Craigslist is a little too big and impersonal for some stuff, like cherished books, job opportunities, or moving help. Bondsy (free) is an iOS app that takes the concept of Craigslist and applies it to a much smaller network — your personal network — making trading or selling your own items to friends much more intimate and direct.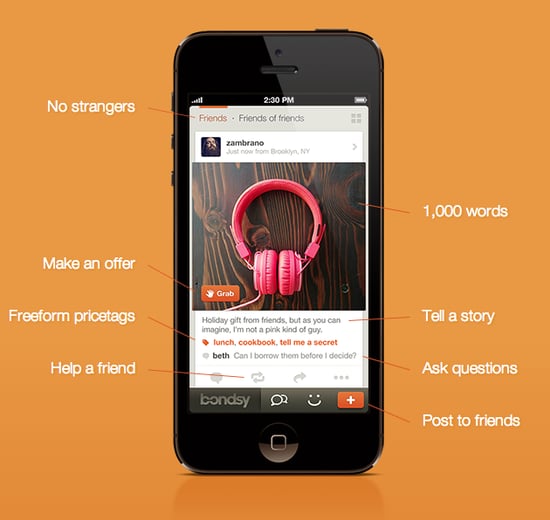 Bondsy lists items in an Instagram-like format. A square-shaped photo of your listing appears with tags and comments, the opportunity to share the post with someone else, and the option to repost the listing to your other friends or friends of friends.
It could be dance lessons, babysitting, concert tickets, or really, whatever you have to offer. The app allows you to tap into your personal network and makes selling or trading things online much more comfortable.