BoomCase Suitcase Speakers
Boom Boom Pow: BoomCase Speakers Bring the Noise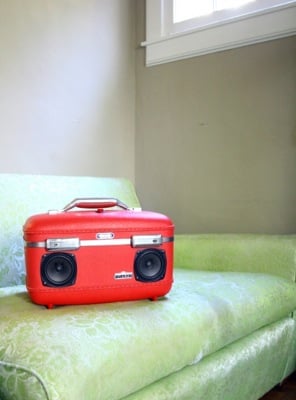 I love a little ingenuity, so of course I'm flipping over these wireless BoomCase speakers ($250 and up), which are crafted from vintage wood and leather luggage.
First of all, wireless? I'm pretty stoked about that. This means you can take these anywhere — the backyard, your bedroom, living room, or even on the road. Holding a charge for up to seven hours, the BoomCase will blast tunes from your iPod, iPhone, or other MP3 player, and can be customized to your liking with special paint. You can even supply your own suitcase if you're partial to one you found in a vintage shop. Plus, if you aren't planning on toting a BoomCase around, you can always outfit one with a plug-in, so it can stay powered up full-time. To order, just browse the available models and start customizing. They're all pretty fly, so you can't go wrong.
See a few more images when you read more.