Boxal Eco Urban Picnic Box Set
Boxal Urban Picnic Box Set: Love It or Leave It?
Summer is the perfect time to head out for a nice sunny day picnic with a few pals. The downside? You gotta have the tools of the trade to make it work — a picnic basket, plates, utensils, napkins, the works — which can be a hassle to acquire, wash, and store for later. Boxal solves all of these problems with its eco-chic and totally retro Urban Picnic Box set ($35) that comes with everything you need to create a picnic of champions in the park or in a street-wise urban setting.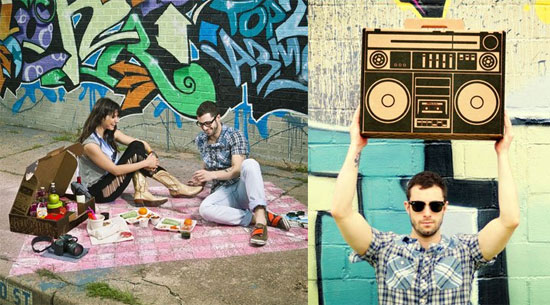 Everything in the box is compostable and recyclable — including all the cups, trays, and utensils — and even comes with a compostable trash bag so you can wrap it all up when you're done. Of course, you can reuse again if you're so inclined, but just don't get the box itself wet — it's a strong cardboard that can hold up to 20 pounds of supplies (like drinks, sandwiches, and the like), but it's still cardboard. Now all you need is your real life boom box and you're good to go.