Boxee Streaming Movies
Boxee Adds Movies to Its Streaming Service
Hot on the heels of Netflix's recent movie announcement, Boxee has revealed that it will be adding movies to its online lineup.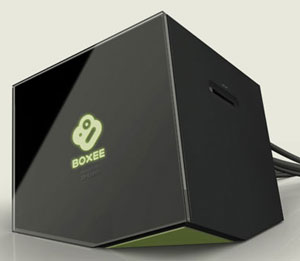 You can already stream online content to your TV through Boxee's set-top box, which acts as a hub for videos, music, web apps, and networked files from your computer. But starting today, Boxee will begin offering up a library of thousands of films from EZTakes, Indie Movies Online, MUBI and Openfilm (which have their own stock of free-to-watch films).
I'm interested to know how many of you use Boxee. Getting content from the Internet to your big screen TV is easier than ever now but is Boxee your streaming service of choice?