Brain Wave Sensing Headphones
Mico Headphones Function as Musical Mood Ring
Mood rings were cool as a kid, but now that you've moved on to bigger tech horizons, your mind-reading technology has got to move on up as well. From Neurowear, the creators of the Necomimi Cat Ears Headset ($70), which use brain-wave technology to move up and down depending on your mood, comes Mico, a pair of brain-wave-sensing headphones that make song recommendations based on the user's current state of mind. The gadget, which is strictly prototype only for now, made its world debut this year in Austin, TX, at SXSW Interactive.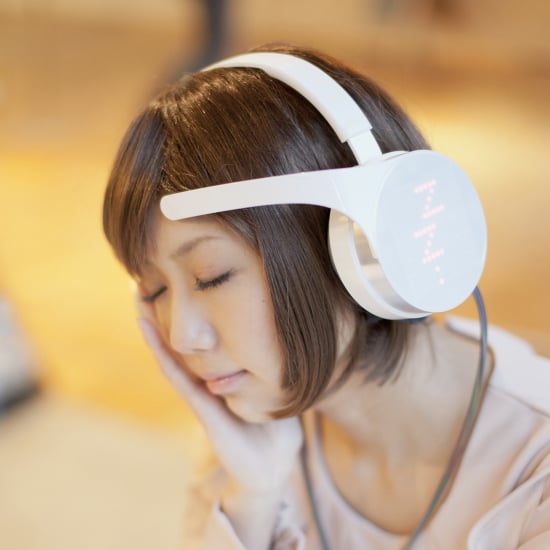 The over-the-ear headphones (seen above) slip on like normal, except with two sensors, one that slips on the earlobe and one that touches the forehead. Those sensors work with Mico's accompanying music app to measure brain-wave activity and decipher mood, which then queues up songs based on the user's feelings.
In its current state, Mico has a catalog of 100 songs, but imagine the possibilities if Neurowear were to partner with a music service like Spotify or Pandora, with a library of millions of songs. Anxious and stressed in the office? Allow Mico to play some Frank Ocean to soothe your soul. A Friday at 4 p.m., ready to hit happy hour calls for a dose of the latest pop princess, says the headphones.
The biometric algorithm that recommends songs was developed in part with Keio University in Tokyo, with a team researching signal processing. Watch Neurowear's first preview of Mico after the break.
What do you think: cool or creepy use of technology?