Gus may not be there to greet you — but Breaking Bad fans will be able to make the pilgrimage to Los Pollos Hermanos, the fast-food restaurant chain run by the former drug lord, courtesy of Foursquare Cities.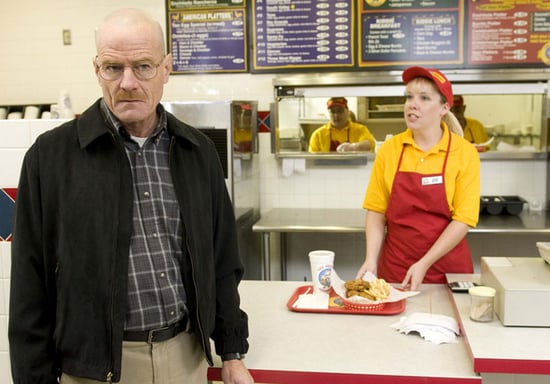 Heisenberg will take his final bow when the show's series finale airs this Sunday, Sept. 29. Breaking Bad took home Outstanding Drama Series and Outstanding Supporting Actress in a Drama (for Anna Gunn, who plays wife Skyler White) at this year's Emmys for their action-packed final season.
All good things must come to an end, but the Breaking Bad love lives on with Foursquare's List of Breaking Bad Spots. Check in to Jesse Pinkman's Duplex, Saul Goodman's Office, and the Octopus Car Wash, and prove once and for all that you are the show's biggest fan.
See the entire list of New Mexico locales after the break.
Los Pollos Hermanos
Octopus Car Wash
The Candy Lady
Museum of the Moving Image
Twisters
Rebel Donuts
Denny's
Saul Goodman's Office
Crossroads Motel
Loyola's Family Restaurant
Marble Brewery
Jesse Pinkman's Duplex