Britney Spears on Path Social Network
Britney Spears Joins Path: 3 Reasons She Might Love It
Britney Spears has joined Path after visiting the SF HQ yesterday. Path has been around since 2010, but recently found a surge in popularity after its last update in 2011 that revamped its UI. Britney is no stranger to social networks, as she has over 2.3 million followers on Google+ (a tech-focused and male-dominated network, no less) and over 14 million followers on Twitter. But I know what you're thinking — "Do I really need yet another social network?" Here's three reasons why Britney Spears (and you) might love Path.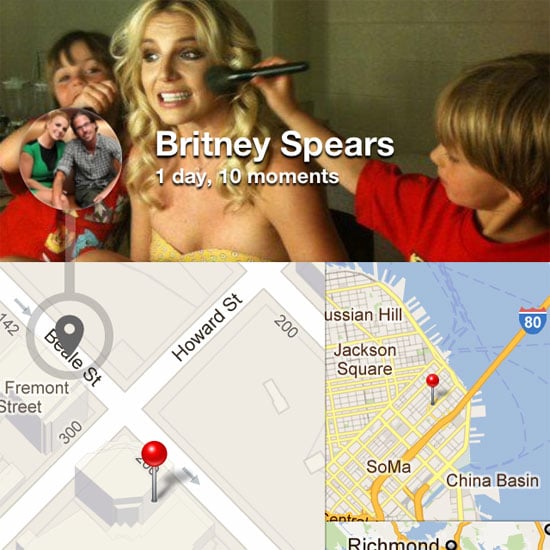 It's limited to your closest friends — Path only allows you 150 friends on its network. This helps your inner circle stay close and informed, while keeping your news feed free of too much "clutter" from your acquaintances and distant relatives. But this spells bad news for her millions of fans — this is one social network you won't be able to follow her on.
It's beautiful — The Path app looks amazing on your iPhone or Android device, with big photos that you can edit using a number of Instagram-like filters right in the app. Path also allows you to create a "cover photo" (just like on your Facebook Timeline), that gives your profile an extra boost of personality.
You can share more of what you love — Path allows you to share "moments" with your friends and family, including check-ins, photos, music that you're listening to, as well as text updates. You can even easily choose to share (or not; it's up to you) these moments on your other social networks like Facebook, Twitter, Foursquare, and Tumblr.
Are you already on Path? Tell us what you like about it (or don't like about it) in the comments!