Broadcast Live With Justin.tv iPhone App
Download of the Day: New Justin.tv For iPhone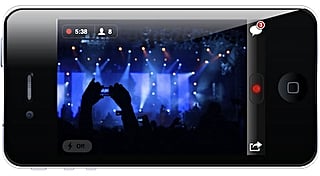 The new Justin.tv iPhone app is ready for download, and it contains a cool new feature: the ability to live broadcast from your phone over 3G and WiFi. The Justin.tv Android app already supports live broadcasting and joins the ranks of other live broadcasting apps like Ustream.
The free app also allows instant sharing via Facebook and Twitter and real-time chat with friends within the app. Additionally, you can share your broadcasts with friends immediately or save them for later viewing. And push notifications alert you when someone you follow starts a live broadcast.
Have you found a cool download-worthy treasure you'd like to share with the rest of us? Join the Download of the Day group, where you can submit your favorite downloads, apps, and widgets. Your suggestion could be featured on GeekSugar!