BustedTees and GelaSkins Laptop Decals
BustedTees and GelaSkins Create LOL-Inducing Gadget Decals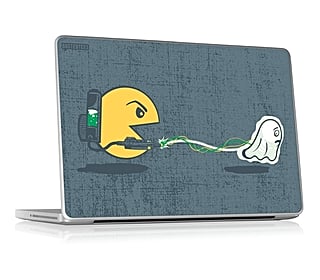 Personalizing your tech goodies is more popular than ever thanks to cases, skins, and other accoutrements to personalize phones, laptops, and any other gadget you can imagine! Now, hilarious t-shirt site BustedTees (makers of one of my favorite geeky t-shirts of all time) has partnered with GelaSkins on a new line of decals.
The new designs, available for a variety of devices from the new HTC EVO 4G to the iPhone to your laptop or iPod, all feature witty and hilarious designs by the BustedTees crew and range from $15-$30 depending on the device. Each one is funnier than the next — I can't pick a favorite!
Check out the rest of my favorite designs when you read more.