Buy iPad Mini
Your Guide to Preordering the iPad Mini
The pros and cons have been weighed, and an executive decision has been made — the new iPad mini or fourth generation Retina iPad (or both) will be yours.
Since Apple is opening the floodgates for preorders tomorrow, Friday, Oct. 26 at midnight PST/3 a.m. EST, we've gathered all the info and insider tips you need before logging in to purchase the new iPads.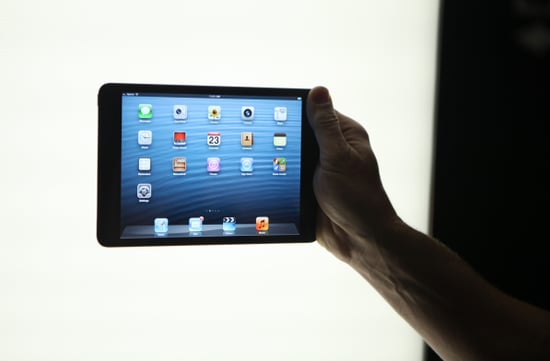 What's available tomorrow — The 16GB, 32GB, and 64GB WiFi-only models of the iPad mini and fourth generation iPad with Retina display are available for preorder tomorrow. Next Friday, Nov. 2 at 8 a.m., Apple retail stores will have the models in stock for purchase. The WiFi + Cellular models are due to arrive mid-November, but the exact date hasn't been announced yet.
Where to preorder — Place an order through Apple's online store iPad mini preorder page, Retina iPad page, or over the phone at 1-800-MY-APPLE. Apple retail stores will not take preorders.

Keep reading for pro tips on ordering the new iPads.

Placing an order — First and foremost, make sure your Apple ID is active. To speed things up, open an iTunes account (if you haven't already) and list your credit card information. It helps if the billing address is the same as your shipping address, as Apple may not allow you to change the shipping address to a different address when preordering. Any changes can be made through customer service after placing an order but, of course, this may make the process longer. For now, Apple only ships to US addresses.
Purchasing limit — Historically, Apple has limited preorders to two per customer (as was the case for the September iPhone 5 and the iPad 3 released in March), and the iPad mini and Retina iPad pre-order is no different. The Apple store limits purchases to two iPad minis and two Retina iPads per Apple ID.
Delivery — Black iPad mini models will be delivered by Nov. 2, and white models will take up to two weeks. Both black and white Retina iPad models project a Nov. 2 delivery date. Free personalized engraving for all iPad models has an extended delivery date of up to two weeks after the order is placed.

Are you preordering an iPad mini or fourth generation iPad tonight?