CB2 Pixel Pillow
CB2 Pixel Pillow: Love It or Leave It?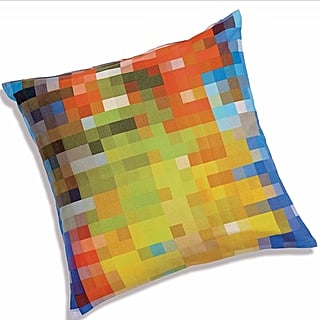 It's been a while since we've seen a great geeky pillow (like these 10 great picks), but I'm loving this Pixel Pillow ($50) from CB2. The square throw features pixelated detail in shades of orange, yellow, green and blue, perfect for mixing and matching with all types of couches.
Since I'm an admitted sucker for orange, I of course love it. I also love that a geeky, tech-focused design has found its way into a mainstream retail outlet. What do you think?