CES News and Updates
CES Announcements and Reveals: Tuesday Edition
Ahh, CES. Although the expo doesn't officially open until Thursday, there are tons of reveals and press conferences taking place all week, which gives us a jump on what to look for during the main event. We've already got wind of some leaks, early surprises, and products we want to get our hands on, but today marks a milestone in the week — my clean inbox has now been turned into CES press release central! Check out what's been announced and revealed today, and stay tuned for lots (and I do mean lots) more this week.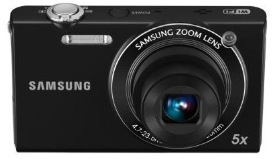 There's still more after the jump.
Stay tuned for more CES news all week!